Community Departments
From RTRWIKI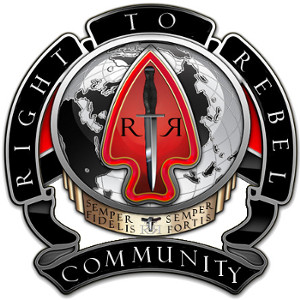 Community Departments are groups of officers and enlisted personnel that provide specific functions for Right to Rebel.
C0 - Community Leader, Joint Chiefs of Staff , Chief Judge Advocate Generals
Community Headquarters [HQ] has Command and Control over the Right to Rebel Division. Community and Division Sections report to this office.
C1 - Community Administration
Command and Control of this Department defaults to S-1 DAO
The Division Administration Office [DAO] supervises personnel and administration systems. This department functions as the essential administrative liaison between the subordinate units and the headquarters, handling personnel actions coming from the bottom up (such as a request for an award be given to a particular soldier) or from the top down (such as orders being received from the army level directing a particular soldier be reassigned to a new unit outside the command). All functions of Right to Rebel run through the Division Administration Office.
C2 – Community Intelligence Office
Community Security Council [CSC]
C3 – Operations, Training and Doctrine
Subordinate Units-
C4 - Personnel
The Personnel department supervises the recruitment and retainment of members for the Right to Rebel Division. C-4 maintains members' "Personal Files" for, and under the supervision of the Division Administration Office S-1.
C5 – Public Affairs
Command and Control of this Department CURRENTLY defaults to S-1 The public affairs office is the public face of the Right to Rebel Regiment. The public affairs office is tasked with coordinating and disseminating the Right to Rebel message as instructed by the Command Staff. The public affairs office coordinates with the Division Administration Office to help with public recruiting effort.
C6 – Division Information Services
Command and Control of this section defaults to S-6 The information technology department deals with the various servers including all game and communication servers as well as the Division website. This departments mission is to keep the Division working and online